Conquering the skies with e-mobility and zero emissions – that is the vision of aviation research at German Aerospace Center DLR.
Radical improvements are needed to realize the vision of CO2-free aircraft technology and electrically powered flight. This includes concept studies for aircraft design, energy systems and combustion engines as well as the aspects of certification and system integration: The E²Flight® conference covers all these aspects on the way to clean global aviation.
Since 2015, we have been supporting this idea by hosting the E²Flight® conference in Stuttgart. In particular, the contributions from speakers from industry and scientists from various disciplines promote the exchange of knowledge and opinions.
The target group of the conference are engineers, researchers from universities as well as research centers, research groups and ministries involved or interested in electrically powered aircraft.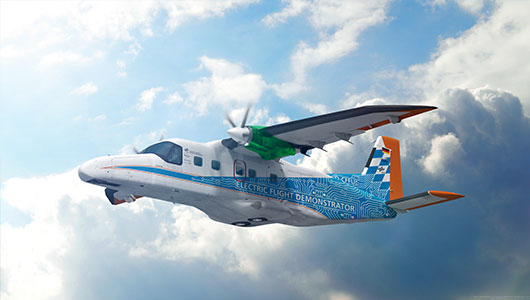 Source: DLR. All rights reserved.
The conference focuses on an overall concept for electric flight with the following topics:
• Energy and systems • Batteries, fuel cells, refueling, charging, and required infrastructure • Hybrid electric systems including internal combustion engines and generators • Inverters, energy transfer, and electric motors • Aspects of certification • Aircraft projects and system integration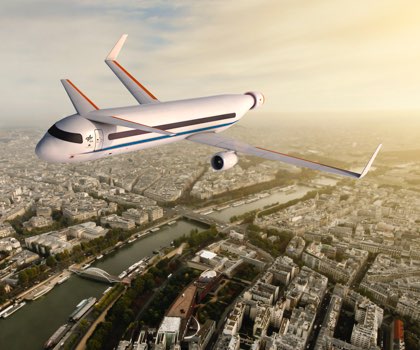 Source: DLR. All rights reserved.
Time

Topic

Speaker(s)

Challenges of Scaling Up

10:00
Welcome
10:10
Stuttgart Airport's Vision
Ulrich Heppe, Spokesman of the Management Board of Flughafen Stuttgart GmbH

Session Powertrain & Components

10:35
Setting the Scene
Asif Ansar, DLR /Josef Kallo, University of Ulm
10:55
The Future of More Sustainable Aviation for Regional Hybrid-Electric Propulsion
José Rey Villazon, GE Aviation
11:20
Safeguarding Sustainable Aviation: Hydrogen Detection in Aircraft
Tim Hoff, DLR
11:45
LUNCH
12:45
Development of EVTOL aircraft and powertrain modeling and simulation tools
Chris Shields, Lilium GmbH
13:10
Liquid Hydrogen and Fuel Cell Electric Powertrains for Aircraft
Johannes Schirmer, H2FLY GmbH
13:35
COFFEE BREAK

Session Aircraft Demonstrators

13:55
Setting the Scene
Andreas Strohmayer, University Stuttgart/ Georgi Atanasov, DLR
14:15
Technology Roadmapping and the Dornier 328-ALPHA Demonstrator
Riaan Myburgh, Deutsche Aircraft GmbH
14:40
Airbus ZEROe – The Aerospace Future with Hydrogen
Peter Friese, Airbus Operations GmbH
15:05
Hydrogen-electric flights of our DO228 – three lessons for a zero-emission aviation future
Julian Renz, ZeroAvia
15:30
COFFEE BREAK
15:50
APUS i-2
Philipp Schildt, APUS Group
16:15
Ampaire's Hybrid-Electric Aircraft and the Dutch Caribbean Project
John Rees, Ampaire Inc.
16:40
Leveraging hybrid-electric propulsion to amplify aerodynamic performance
Diana Siegel, Electra Aero, Inc.

Pitch of Start-ups

17:10
Setting the Scene
Johannes Garbino-Anton, BBAA
17:20
chesco – new research for hybrid electric flying
Georg Möhlenkamp, Brandenburgische Technische Universität
17:35
Two-phase Cooling Technology for Next Generation Electric & Hydrogen Aircrafts
Antoine de Ryckel, CALYOS
17:50
Electric Flytrain – Powering Sustainable Aviation – Lessons from 4 years of development
Tobias Kahnert, Electric Flytrain AG
18:05
Electrified Regional Air Mobility with VÆRIDION's Microliner
Sebastian Seemann, Vaeridion GmbH
18:20
LimeSparx-Pushing boundaries with smart design space exploration
Alexander Schneegans, LimeSparx GmbH
18:35
Closing
18:40
Networking at Skyland
supported by Airport Stuttgart
THE VENUE
We will meet at the ICS International Congress Center Stuttgart. It is directly adjacent to the Messe Stuttgart and within walking distance to the Airport Stuttgart.
You can find travel instructions directly on the website of the messe-stuttgart.de.
TICKETS
Registration is necessary in order to attend the symposium.
Registration extended until 5 September 2023 .
Ticket Fee:
Regular: 195 € incl. VAT
Student: 80 € incl. VAT
Due to our cooperation with hy-fcell | Messe Stuttgart (messe-stuttgart.de) we are able to offer you free tickets for the trade show visit and a 20% discount on the day or the 2-day ticket for the conference. Codes will be given to you after registration.